Cleanliness Awareness Drive
Image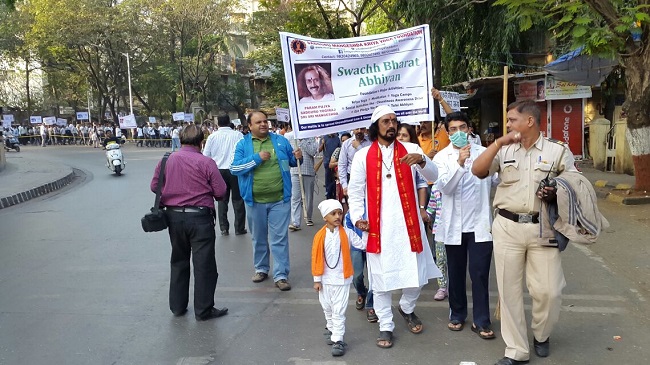 On 20th Dec 2014, Param Pujya Sadguru Yogiraj Sri Sri Mangeshda carried out one of it's many ongoing rallies on Cleanliness Awareness Drive, in Chembur, Mumbai. Sadguruji himself led the rally. Hundreds of school children, teachers, volunteers, prominent Doctors, senior citizens, Police, BMC staff and people from all walks of life participated in this rally.
Sadguruji stated that he fully endorsed and supported our Prime Minister's campaign of 'Swachchha Bharat Abhiyan' and exhorted the citizens to come out in large numbers and contribute in this noble cause. He informed all those present that we all need to take pride in our city, our country and not just keep it spic and span but also ensure that we should stop others spoiling, dirtying our Mother Earth.
Sadguruji said that while the Municipal Authorities clean our cities in the morning, it is our moral duty to ensure that our locality, city remains clean throughout the day. Sickness, health hazards, costs to the exchequer etc are the loss to our nation as a result of lack of hygiene and civic sense whereas a clean India will not only attract tourists from across the globe thereby earning valuable foreign exchange but it will ensure that all our citizens are healthy and take pride of our Country.
Image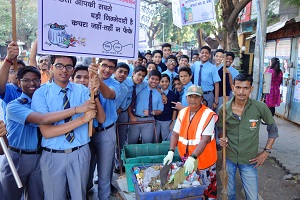 Image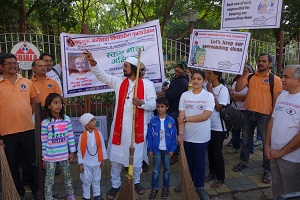 Chembur was choosen since it was from here in 2008 that Sadguruji led the campaign "Cleanliness Awareness Drive from Mumbai to Manasarovar", where the Foundation removed a tonne of garbage from the banks of the holy river Manasarovar.
On the 20th, the entire stretch from Diamond Garden to Ambedkar Garden was buzzing with excitement as hundreds of school children (from three year old onwards) to the senior citizens (well into their eighties) were holding banners of the Foundation, placards with various social, civic sense messages and educating people to not just keep their house clean but also their surroundings, city and our country clean. Lots of locals joined the rally in support of this noble cause and have promised to spread the message.
Image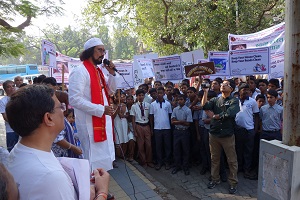 Image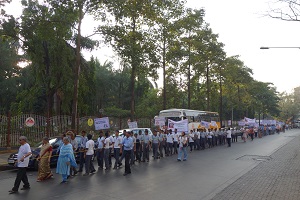 Sadguruji always says that the children are the future of India hence he always encourages and involves them in such rallies. Moreover it is easy to mould the young minds. If they inculcate these habits now, they will never ever dirty their surroundings. They will grow up and become responsible citizens of India and make our country proud.
At the end of the campaign, all the schools were awarded a special certificate at the hands of revered Sadguruji as a token of appreciation for their active participation in this campaign.
As a footnote, the Foundation is receiving many invitations to carry out such Cleanliness Awareness Campaign from various parts of the country.
Image