International Yoga Championship - Bali Indonesia
Image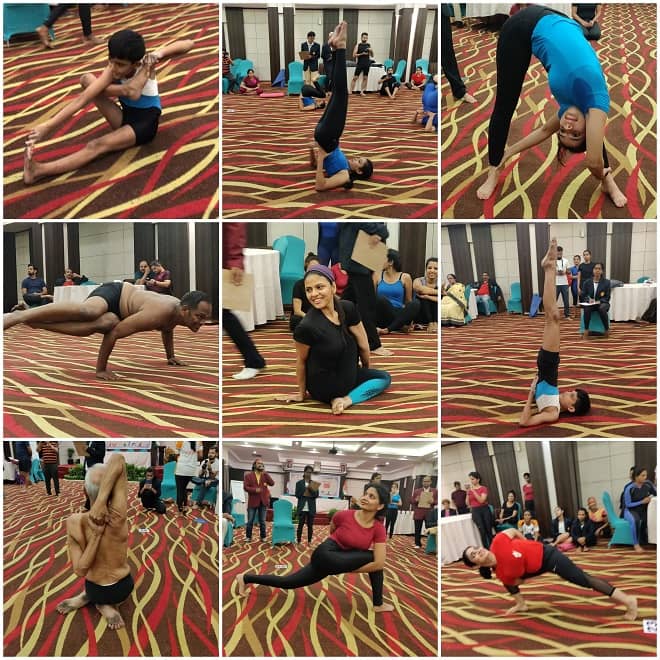 Yoga has become an important part of many people's life. Our foundation under the able guidance and mentoring from Sadguru Yogiraj Dr. Mangeshda practice Yoga regularly. We actually have regular classes conducted by Sadguruji himself so that we have healthy living and improve our fitness. Foundation members have been regularly participating in various state and national Yoga competitions and winning also.
Earlier this year International Yoga association of India declared Sadguru Yogiraj Dr. Mangeshda as its President. We all knew that being an active Kriya Yoga master and someone who has more than 50 years of experience in practicing Yoga himself will design programs that will encourage the most authentic and original Yoga practice. And as expected the association announced its plan to conducted International yoga competition at Bali on 9th November 2019. The foundation decided to associate with this competition by representing whole heartedly. With its 93 centers worldwide and Sadguruji's rigorous training, the team started preparing for the same. We had regular sessions for few hours weekly. The members from other countries participated thru Online sessions.
Image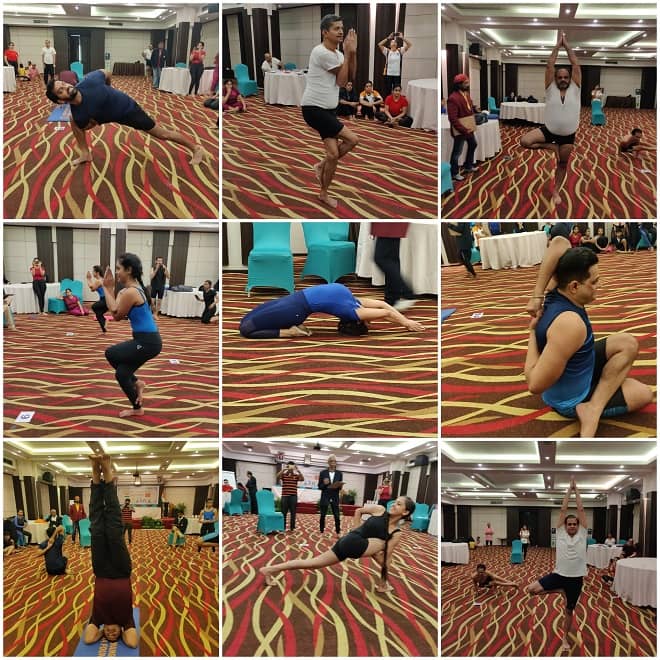 This being an International event, the preparation was hectic as we were representing our respective countries and there was strong competition. The foundation had the largest of the contingent representing many countries like USA, UK, UAE, Singapore, Malaysia in addition to India. The team reached Bali, a beautiful country, picturesque surrounding with lovely people. The stage was set for an Intense competition to perform most authentic and traditional Yoga asans. Contestants from various countries and under various age groups reached the venue. There were 8 groups each for boys and girls based on their age. The youngest participant was 9 years while oldest one was 86 years old lady.
The program on 9th November started early in the morning with participants warming up and getting ready to compete. The venue was filled with tens of people from various countries. The Judges and experts were getting ready to review the performances. The program started with National anthem of Indonesia and India. And the event went on for nearly 5 hours with various contestants giving their best. It was a fierce competition. Every member gave performance that suited an International standard. Some participants were really expert and their practice was visible. Foundation members were also at their best. Sadguru Yogiraj Dr. Mangeshda's efforts to train and their hours and hours of practice was evident in their outstanding performances. The mix of difficult asans and different balance postures were artistically and perfectly executed by the foundation members, winning hearts of many.
Foundation ended up winning 8 Gold medals, 4 Silver medals and 4 Bronze medals.
Gold Medal Winners:
Shubham Vadhavkar
Pradeep Shetve
Ravindra Pathak
Haresh Teckchandani
Vaidehi Solanki
Disha Pathak
Renu Khanchandani
Bhaktawar Merchant
Silver Medal Winners:
Swati Pathak
Manasi Sabharwal
Roopa Teckchandani
Ashish Gandham
Bronze Medal Winners:
Rupesh Kalan
Nivedita Ghosalkar
Spurthi Gadamsetty
Sujata Bangera
Image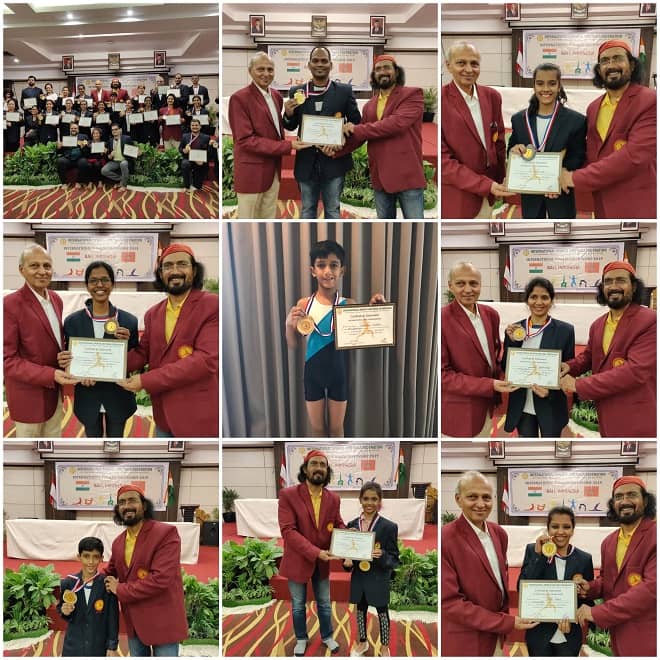 Icing on the cake was when we as a team visited various tourist locations in different parts of Bali like the Garuda Vishnu statue, Monkey forest, famous Kicak dance, Besakih temple etc. Here to, Sadguruji explained us the significance of various locations, their historical values and the stories behind them. He also described the Indian connection with Bali's history and its significance in Ramayana. It was an enlightening experience for all. Kudos to the team Sadguru Mangeshda Kriya Yoga Foundation for such a dominant and outstanding performance at an International Yoga event. Special thanks to International Yoga Association of India for organising such a wonderful and prestigious event at Bali and making Yoga popular throughout.