Varsha Sahal at Spiritual Village
Image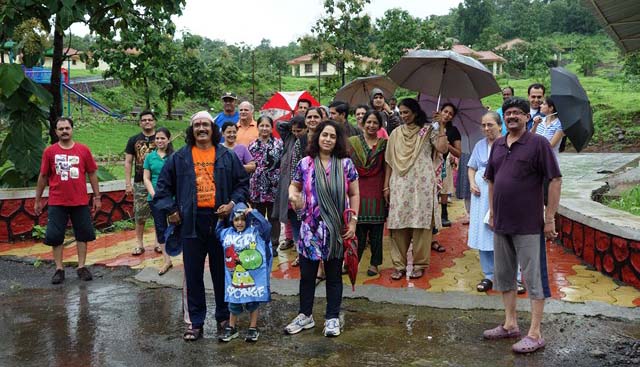 What a wonderful day...a varsha sahal in the true sense! It was raining all day through and one could not have asked for more. Rains, Lush green surroundings, a walk in the pouring rains, rain dance, plantation, shramdaan, Antakshari... and to top it all a wonderful, wonderful rain meditation. Thank You Sadguruji for all this!
Its a once in a year event... the Varsha Sahal! And our Spiritual Village carries a very different & out of the world look in monsoon. Many of the participants felt like they were back to their school days. A few said that they have been coming for the Varsha Sahal for past few years, but the amount of rain that they experienced this time was just amazing.
The Superlative meditation sessions conducted by Sadguruji were truly awesome. People from Delhi, Bangalore, Pune, Abu Dhabi and from many other places had come especially for this event. And they had an amazing time. Everybody was totally recharged and rejuvenated.