Programs in Singapore
Image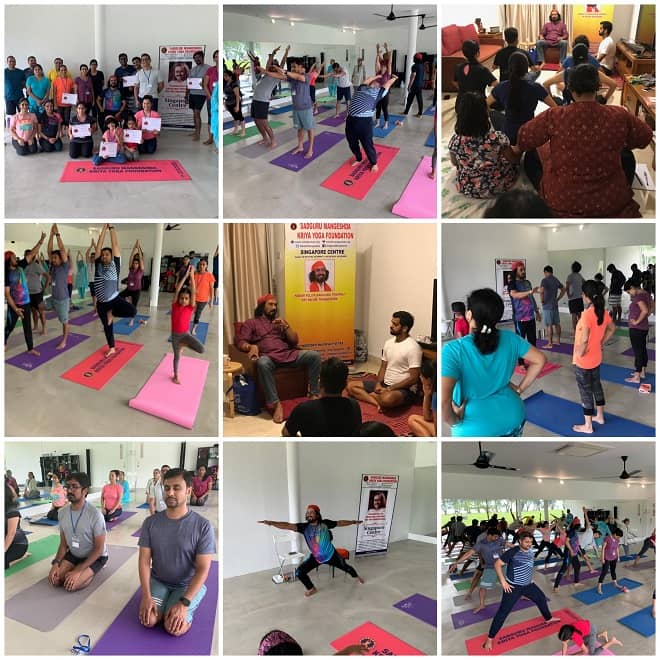 Glimpses of the Yoga programs conducted by H.H. Sadguru Yogiraj Dr. Mangeshda at Singapore. Sadguruji conducted various sessions including Kriya Yoga revisions, Yoga for Health and advanced Yoga sessions.
The Yoga for Health was a unique program designed and conducted by Sadguruji and was open for all participants. Connecting immediately to an audience from Singapore to Australia to India, Sadguruji was quickly in the groove by explaining the yoga aspects in great details. The participants were so flexible and enthusiastic that Sadguruji was in full flow to share more and more in the limited time. Having covered many asanas, pranayama and meditation, the participants were very happy and shared that they got to learn a lot from the a master in such a short time and they discovered their own potential.
Kudos to the Foundation's Singapore Centre and team for organising all the events.