Kriya Sanskar sadhana
The most comprehensive program

Bringing forward the essence of over 40 years of research and scientific study.
What the participants learn
This experiential program helps the participants develop an understanding of the various topics through a first hand experience via their own practice. The program equips the participants with the methods for a guaranteed outcome.
Scientific basis of our culture
Dealing with emotions
Development of mental and physical health
Leading a healthy lifestyle
Amplifying our energy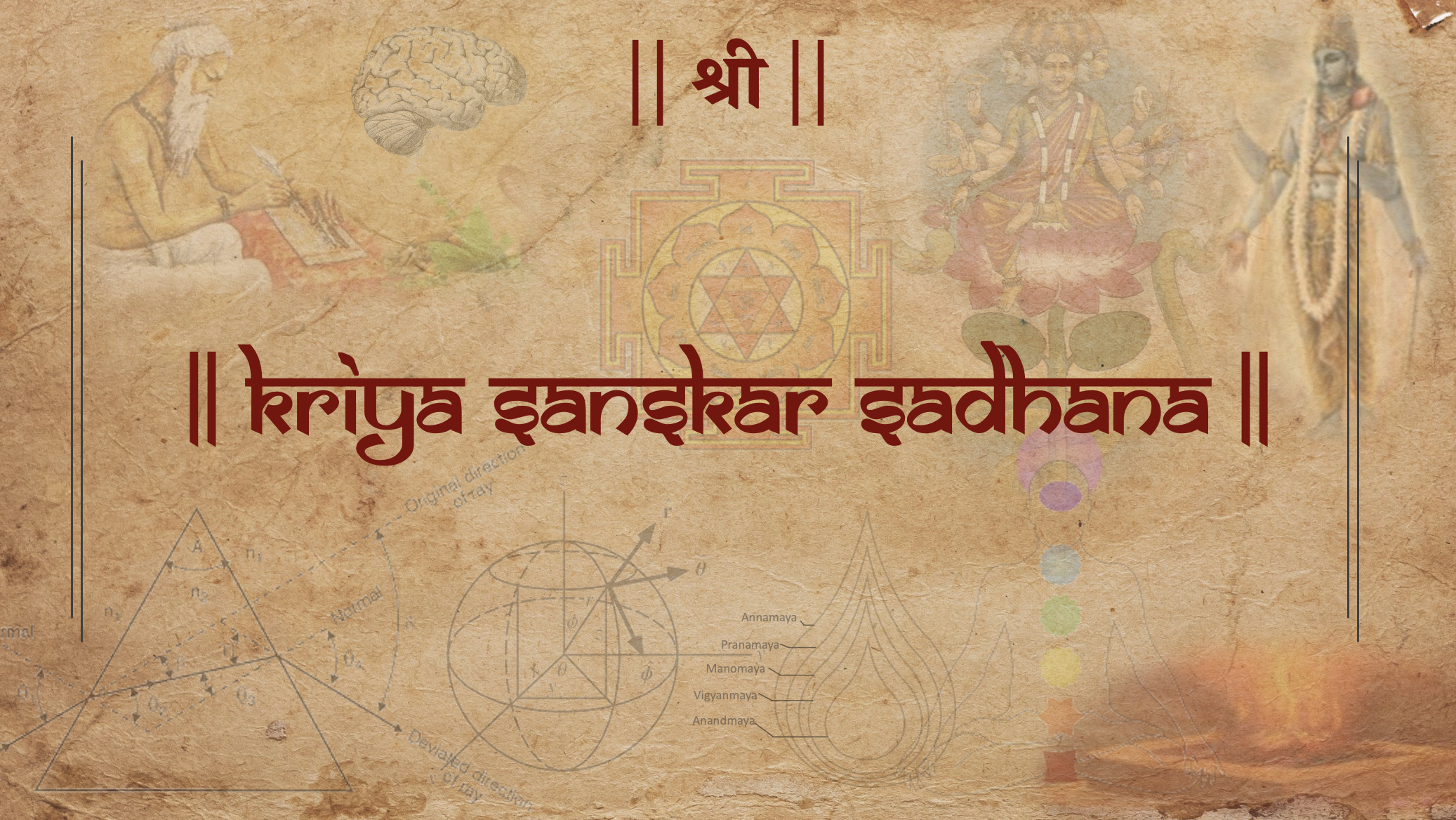 Kriya Sanskar Sadhana
Presents the science of age old wisdom to enrich your life.
A series of twelve sessions drawing upon learning from 5000 year old discipline of Kriya yoga,
Vedas, Bhagavad Gita and ancient scripts.
Testimonials
People from all walks of life and around the world have benefited from this program
Hear what the participants have to say about this program
Kriya Sanskar Sadhana - Orientation