Varsha Sahal
Image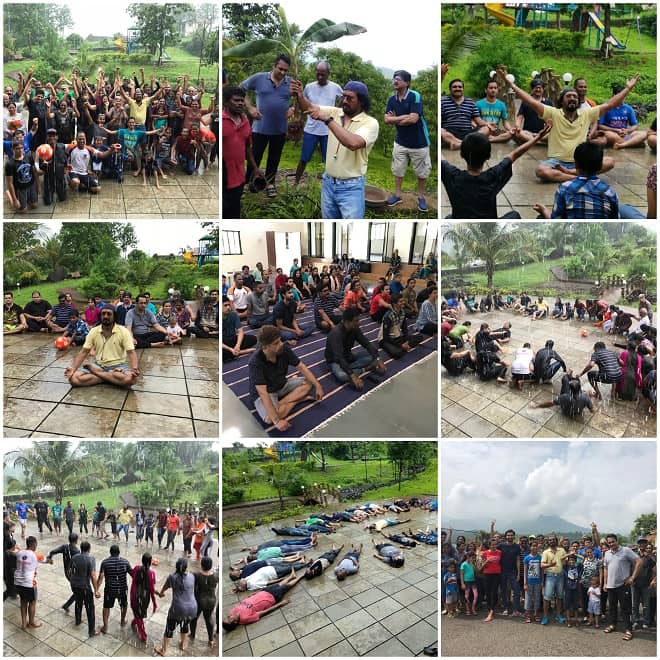 Glimpses of the Varsha Sahal at Spiritual Village on 21st July 2019. Varsha Sahal is a unique and beautiful technique Sadguruji introduced to help participants experience oneness with Mother Nature. The group was large and everyone was in high energy level. H.H. Sadguru Yogiraj Dr. Mangeshda gave a divine touch to the serene atmosphere. He briefed the participants about the Spiritual village from its inception and how slowly it took the present shape over time. All of them contributed to plantation. Different types of saplings were planted under the guidance of Sadguruji. People of all age groups were there: from a small child to senior citizens. All of them enjoyed this event very much.
Then came the much expected rain God with thick dark cloud bringing good rain. Participants went into a state of extreme happiness by singing and dancing in the rain. One has to really get drenched in this rain to experience the happiness of becoming one with the water element. The parting showers of almost 45 minutes and the rain meditation - it was a beautiful feeling of oneness and being in the flow....! Amazing.
Thank You Sadguruji for everything.