Kriya Yoga Diksha at Sunderland, Canada
Image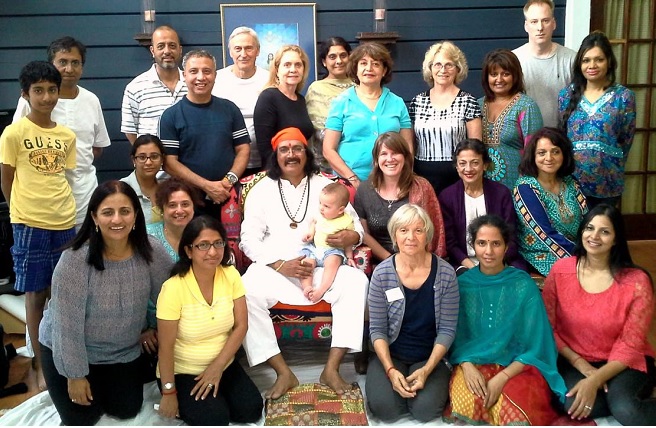 His Holiness Sadguru Yogiraj Sri Sri Mangeshda initiated new disciples into the sacred Kriya Yoga and thereafter, conducted the Kriya Camp at Sunderland, Toronto, Canada on 25th Aug 2013.
As reported by Kriyaban Ajoy Kumar from Sunderland, Toronto, Canada:
Sunderland, Toronto becomes atisunder and blessed. The 85th centre saw one of the largest assembly of Kriya Diksha aspirants in Canada. Sadguru Yogiraj Sri Sri Mangeshda gave the pious Kriya Yoga Diksha to the lucky souls. So intense was the pious havan that one could feel the energy levels just going up manifold in an instant. The secret sciences were then presented by the Master himself and the participants did not leave Him till late into the night as they started to discover a different energy level in themselves in just the first round of practise.
The trophies were given to Sheena Singh who was the key to this new centre and all the preparations. Its such a great feeling to see so many dedicated to practise this great science available to mankind. The Science taught by Lord Krishna to Arjuna, the Science made by Lord Shiva Himself, the Science as sunder as the Masters themself......no wonder They selected this piece of earth called Sunderland!! It was one of the best Kriya Yoga Diksha, Camp and participation that I have ever witnessed! Sadguruji in full flow is just like the Niagara Falls, non stoppable, powerfull, mystic and most beautiful sight on Earth!! JAI HO!